Having completed over 30 chicken sheds in the past 5 years, our team is more than qualified to take on your next project. We can provide the underground infrastructure, the switchboards and all electrical services that you require.
• PFC (Power Factor Correction)
• VSD (Variable Speed Drive)
• Automation
• Pump installation and maintenance
From hobby farmers to world class stables and training facilities, John Wyatt Electrical have the capability to both build and maintain your stable.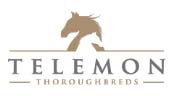 We have enjoyed long working relationships with companies such as http://www.doverandsons.com.au/ to provide solutions for their irrigation and water pumping needs. These needs range from automation to testing for our clients.